Jeff Overby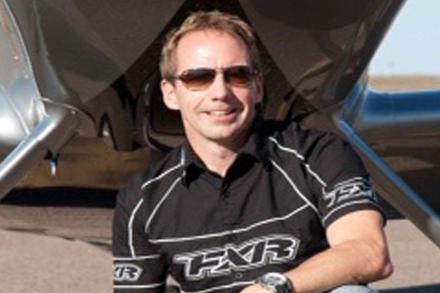 Jeff Overby became hooked on aviation in 1996 after attending local fly-in. He was offered a ride and that is all that it took to get him hooked on aviation.
Having raced about everything it wasn't long before he found his way the thrill of aerobatics. He enjoys the unlimited freedom, speed, and feeling of G-Force as he regularly takes to the skies.
He has owned several airplanes from Cessna's, Float & Ski equipped Piper Super Cub, and several aerobatic models including Extra, Pitts, and Harmon Rockets.
While attending an airshow with his aerobatic flight instructor he was asked to be the announcer and the crowd enjoyed his high energy and knowledge of the sport.
Jeff now travels from his home base of Phoenix, AZ with wife Melissa and two children Trevin, and Lindsey entertaining crowds at some of the largest airshows in the United States. He is honored to be a part of the new Yak 110 Team and hopes to meet you at an airshow soon.